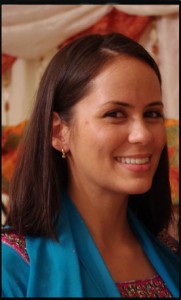 I was born in Los Gatos, California, the youngest of two daughters. My father was born in Andhra Pradesh, in Southern India and he was raised in Matunga, a neighborhood in Mumbai (Bombay). My mother was born in Kentucky and raised in Cincinnati, Ohio. I grew up with my sister in Campbell, California. According to Wikipedia, Campbell is the birthplace of eBay and fruit cocktail.  Neither of those things had any sort of influence on me.
I graduated from UCSB with a B.A. and did the only thing I could think of doing after getting a degree in history. Naturally, I went to law school. I chose the University of Minnesota and I spent much of my free time learning to cope with snow and reading back issues of The New Yorker. I was also a founding member of T.O.R.T. (Theatre of the Relatively Talentless) where I was both an actor and a staff writer. I have worked as an ice-cream server, a restaurant hostess, a hotel room-service phone operator, and an attorney in that order.
Except for a brief stay in Minneapolis for law school, I have lived in the Golden State for my entire life. I now live in the Central Valley with my husband and two cats, the pets of choice for writers worldwide.
Reading has always been my favorite thing.